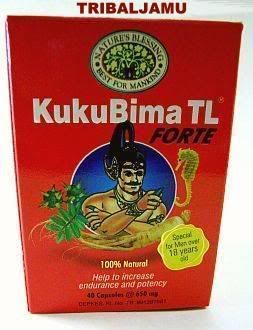 Price: $25.50 (Buy 5 Get 1 Free)
Contents: 40 Capsules @650 mg

This bottle contains 40 Capsules of traditional Indonesian JAMU Herb Capsules for Men.

Helps To Overcome Premature Ejaculation

Helps To Improve Sexual Energy, Libido & Vitality

Increases Stamina, Endurance & Potency

Improves The Sperm Quality

One of the main aphrodisiac ingredient found in KUKU BIMA is the Seahorse. The Seahorse is known to boost Sexual Desire and Energy.

Another ingredient found in the KUKU BIMA is Ginseng. Known as the wonder plant for Health and Longevity, Ginseng has been used for over 5,000 years. Ginseng has been proven to be a Powerful Antioxidant to help the body Cope With Physical and Mental Stress, Increase Vitality and Endurance, and Promote General Well-Being.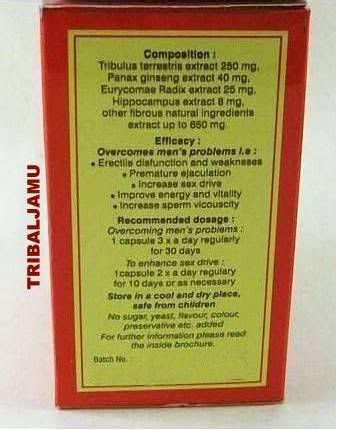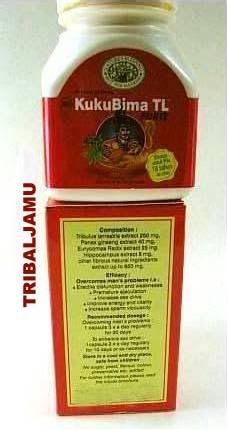 2
010 © Tribaljamu.com All rights reserved. Terms of use | Privacy Policy